Register as New Patient
To register with our practice please follow the links below to complete and submit the new patient registration form and new patient questionairre:
You will also need to scan two forms of identification (one of which must state your current address) and a contact telephone number. You will then need to email these documents to stroutsplace@nhs.net.
For further information on acceptable forms of ID please see below.
Registration is not possible without ALL of these documents.
Once you have registered with the practice and joined our list, you may request to see any of our GPs or nurses as required.
The practice does not discriminate on the grounds of race, gender, social class, age, religion, sexual orientation or appearance, disability or medical condition.
Examples Documents to Prove Address:
Utility Bill (Gas, Electricity, Telephone, Water)
Bank/Building Society Statement
Credit Card Statement
Council Tax Bill/Council Rent Book
HM Revenue and Customs Statement
State Pension Book
Benefit/Family Credit Book
Passports (where the address has been officially entered by the issuing authority)
National Identity Card with address
Driving License with address
Home Office permit to stay
University Certificate for Hall of Residence (stamped and signed by institution)
TV License e Firearms License
Home Insurance Policy
Pay Slips (where employer's and employee's addresses are stated)
Examples of Documents to Prove ID
Ideally an NHS card or
Any other form of personal ID that you may be asked for at a post office (passport, driving licence, credit card etc) If you cannot provide these documents immediately we'll register you temporarily (for three months) so that you have time to obtain them.
Temporary Patient Registrations
If you are ill while away from home or if you are not registered with a doctor but need to see one you can receive emergency treatment from the local GP practice for 14 days. After 14 days you will need to register as a temporary or permanent patient.
You can be registered as a temporary patient for up to three months. This will allow you to be on the local practice list and still remain a patient of your permanent GP. After three months you will have to re-register as a temporary patient or permanently register with that practice.
To register as a temporary patient simply contact the local practice you wish to use. Practices do not have to accept you as a temporary patient although they do have an obligation to offer emergency treatment. You cannot register as a temporary patient at a practice in the town or area where you are already registered.
Non-English Speakers
These fact sheets have been written to explain the role of UK health services, the National Health Service (NHS), to newly-arrived individuals seeking asylum. They cover issues such as the role of GPs, their function as gatekeepers to the health services, how to register and how to access emergency services.
Special care has been taken to ensure that information is given in clear language, and the content and style has been tested with user groups.
Open the leaflets in one of the following languages:
Practice Area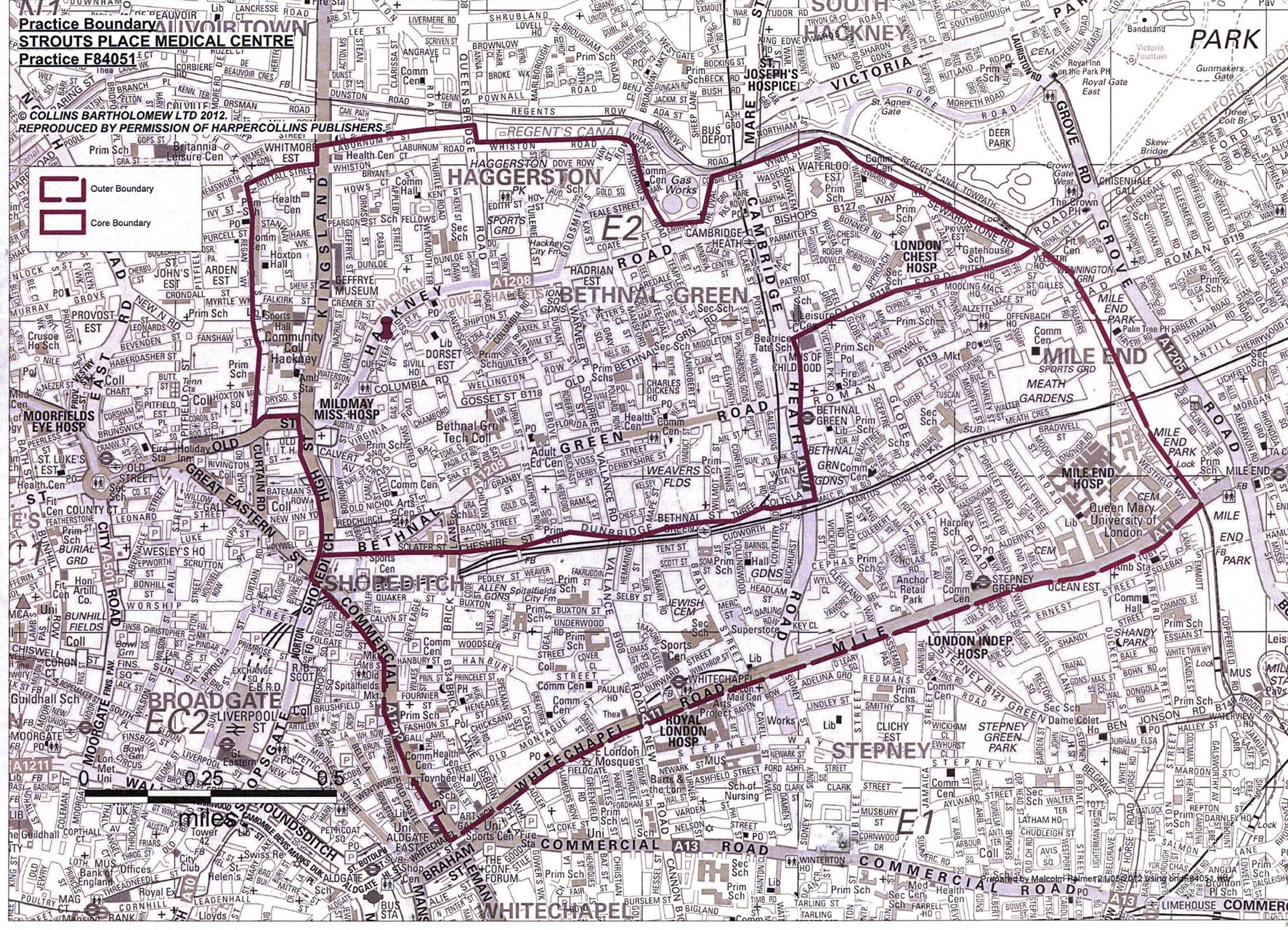 Disabled Patient Facilities
ur surgery is accessible to patients using a wheelchair. We also have parking spaces outside the surgery which are reserved for patients displaying a Blue Badge.